Babybel Boxer Campaign
Babybel packs a uniquely big taste for such a little cheese – a pleasant surprise that satisfies the whole family. Throughout print, digital, and tv, we glorified his big taste through his boxer persona.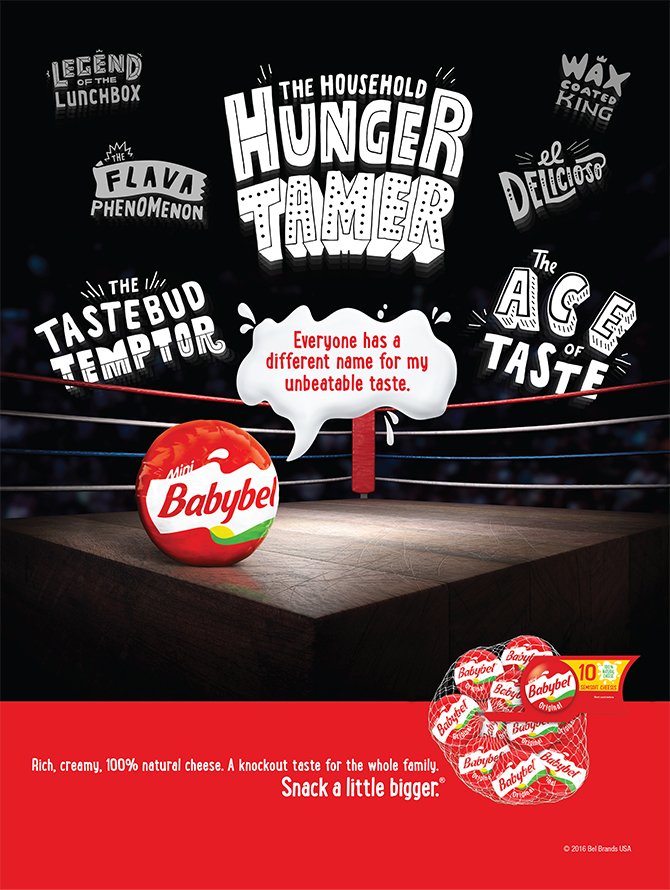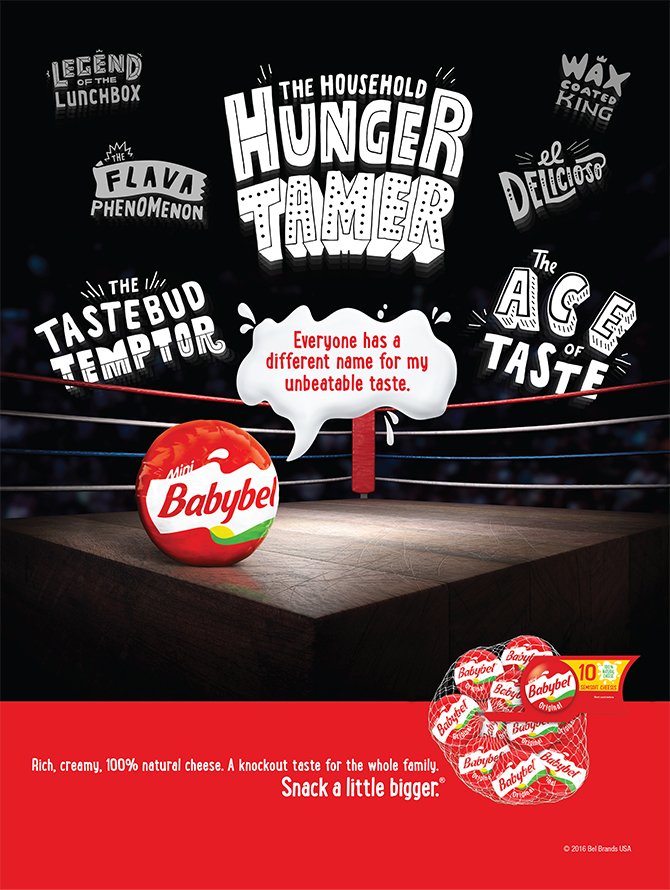 Art Direction: Cristina Vanko  | Copywriter: Eileen Matthews | Lettering: Vaughn Fender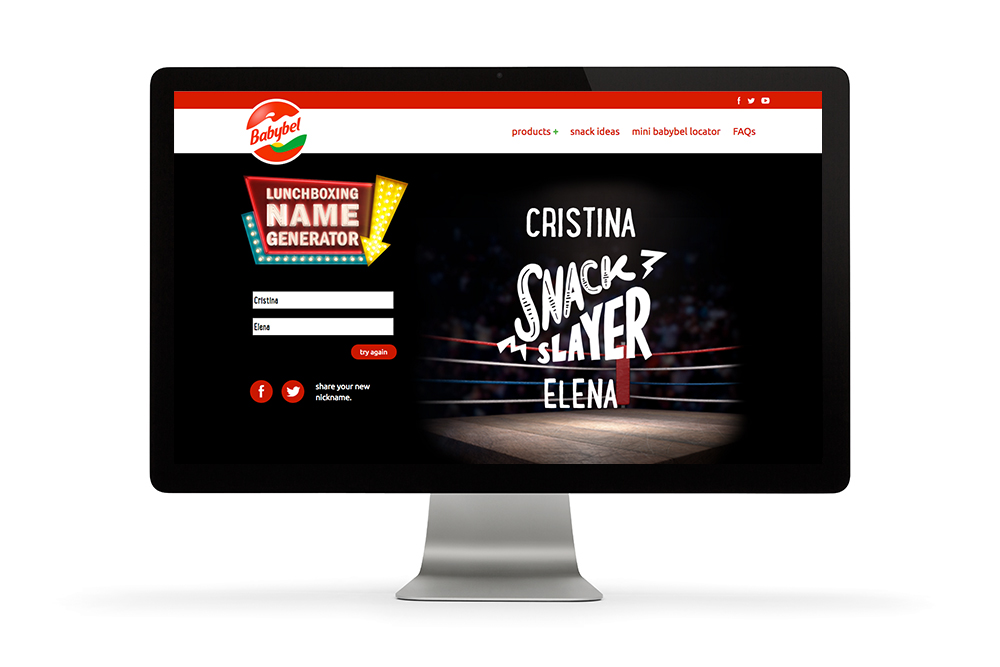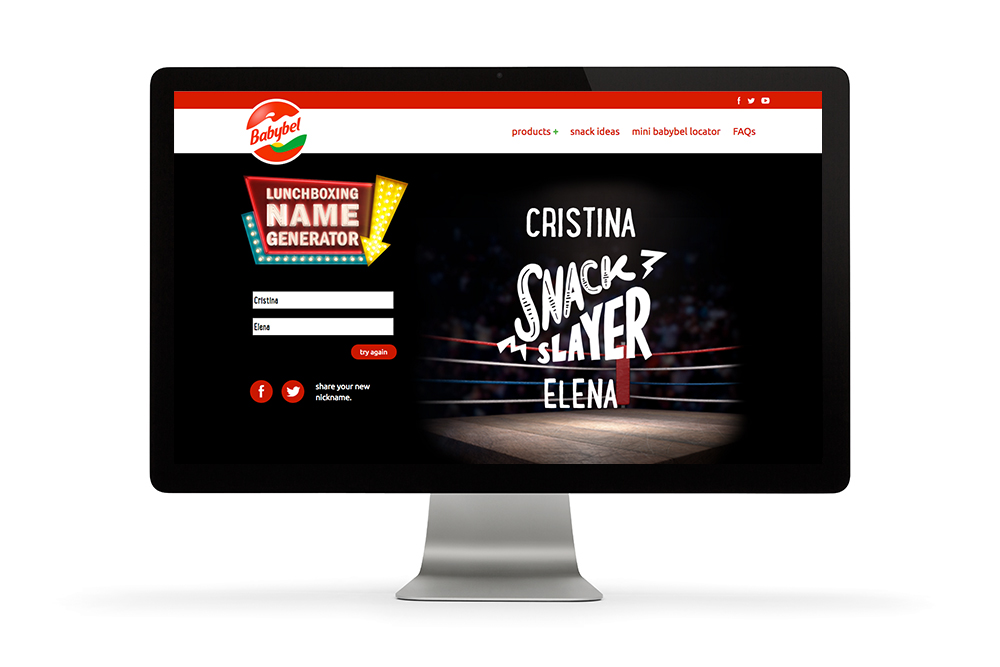 Babybel Nickname Generator
In spirit of boxing nicknames, we created a nickname generator for users. Click here to see what you get!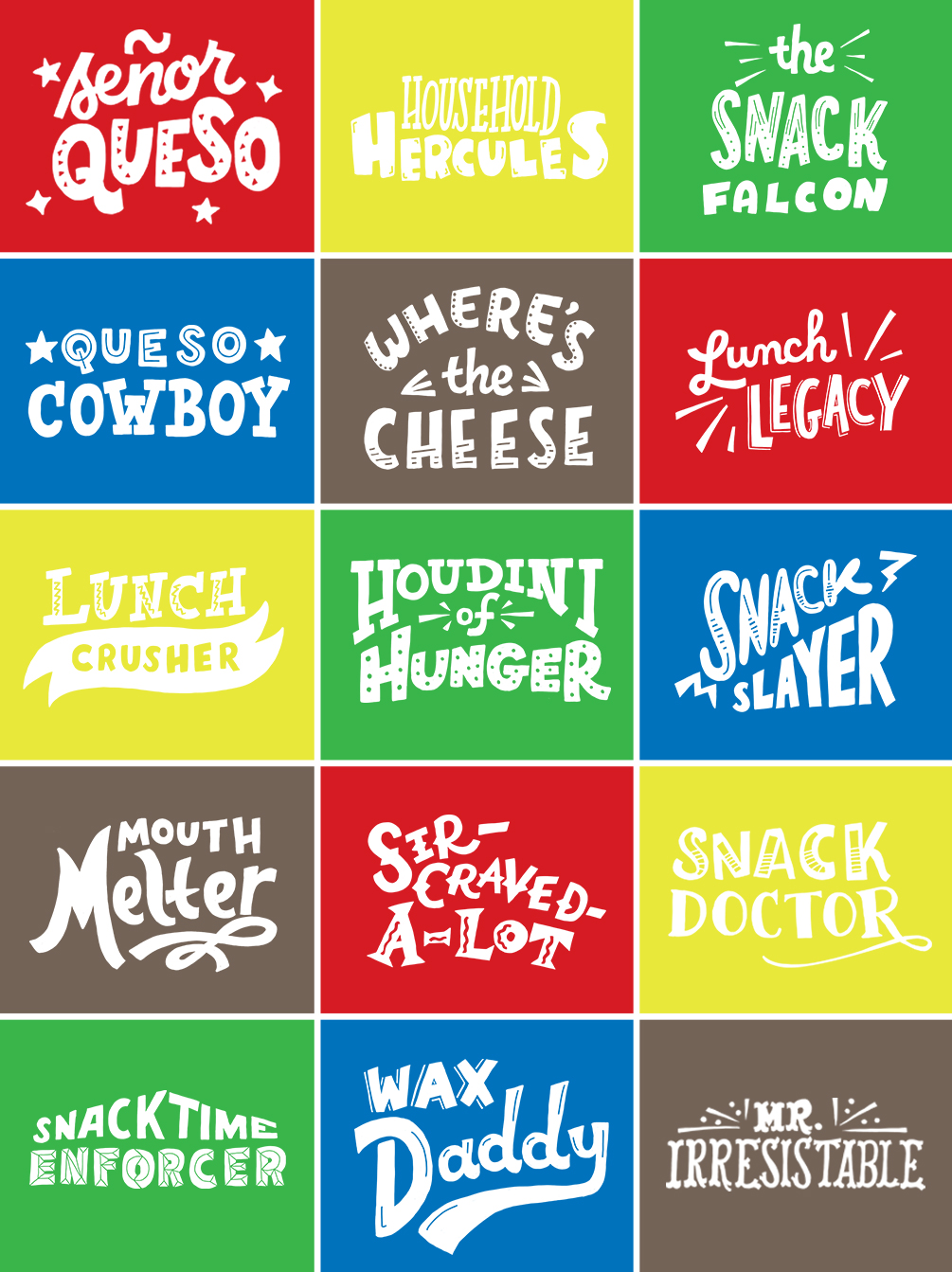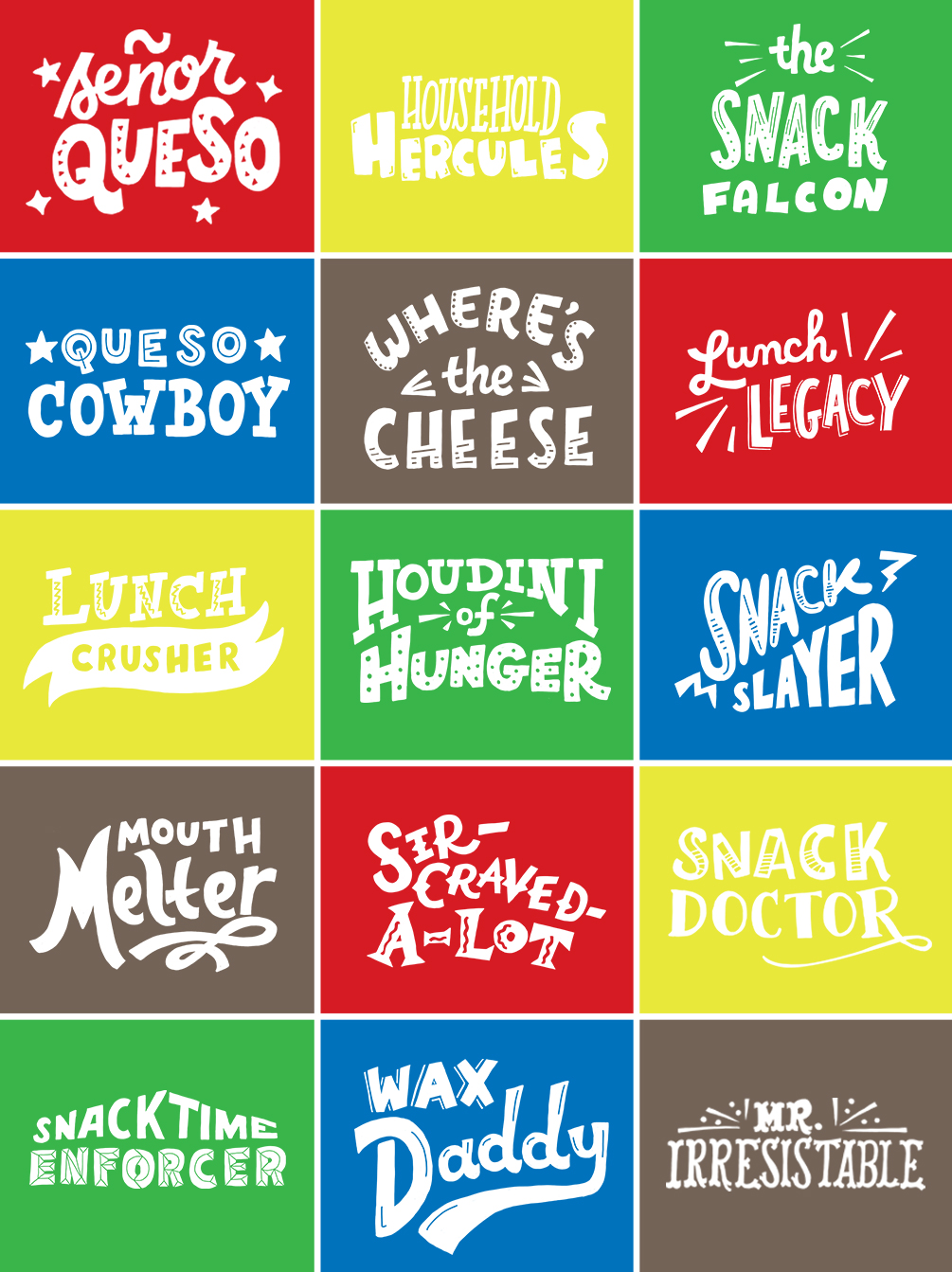 Art Direction: Cristina Vanko  | Copywriter: Eileen Matthews | Lettering: Cristina Vanko
© 2023 CRISTINA VANKO I AM LOCATED IN NO SLEEP TIL' BROOKLYN, NY